Professional Designations provides certifications to a growing network of professionals who aspire beyond the boundaries of their current workplace skill sets.
Obtaining certification in a specific area of expertise demonstrates professional competence, a willingness to contribute to business value, and a commitment to career development.
IT service management is the application of a set of specialized organizational capabilities for enabling value to customers in the form of IT services.
IT service management certifications validate possession of the knowledge needed to adapt and integrate leading practices to optimize business value.
Digital transformation has generated an ever-greater need for certified Lean IT professionals. Lean is a proven quality and performance improvement methodology that enables automation and operational excellence.
These certifications enable the adoption and adaptation of Lean IT to more effectively deliver customer value and satisfaction while maximizing business value.
Upon the successful completion of the three Lean IT certifications, candidates are eligible to claim their Lean IT Professional designation.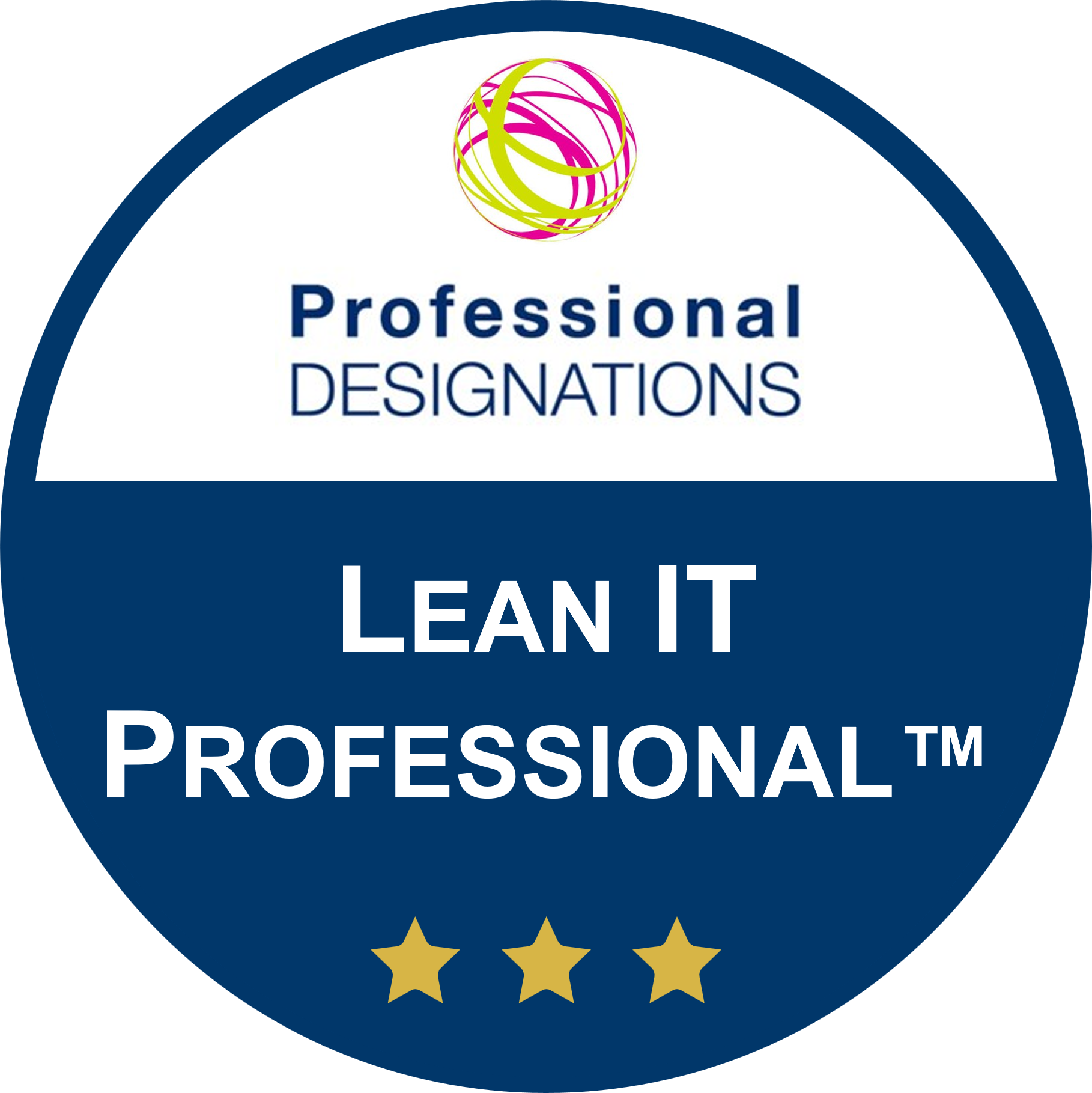 DevOps is the integration of the best existing IT service management practices – including Lean, Agile, and Scrum – into a development and operations mindset that breaks down existing IT silos while supporting automation and continuous delivery.
These certifications provide IT professionals with the concepts and methodologies that facilitate streamlined processes, faster deployments, and successful releases – which can result in delivering services better, faster, and cheaper.
In today's highly dynamic and fast-paced business environments, organizations are looking to optimize value and speed to market by blending the best practices and philosophies of Agile methods with a specific and prescriptive approach to adaptive project management using the Scrum methodology.
These certifications validate the requisite capabilities for delivering more value that will meet business strategic goals by improving quality, decreasing costs, and increasing speed.
Organizational change management is vital whenever the enterprise undertakes a program or responds to an event that interrupts day-to-day business operations.
This certification validates how to manage the change process itself while, even more importantly, focusing on the people and cultural side of change.